jimmer7
Sub Adult




United Kingdom
661 Posts

Posted - 28/12/2014 : 19:43:52


---
]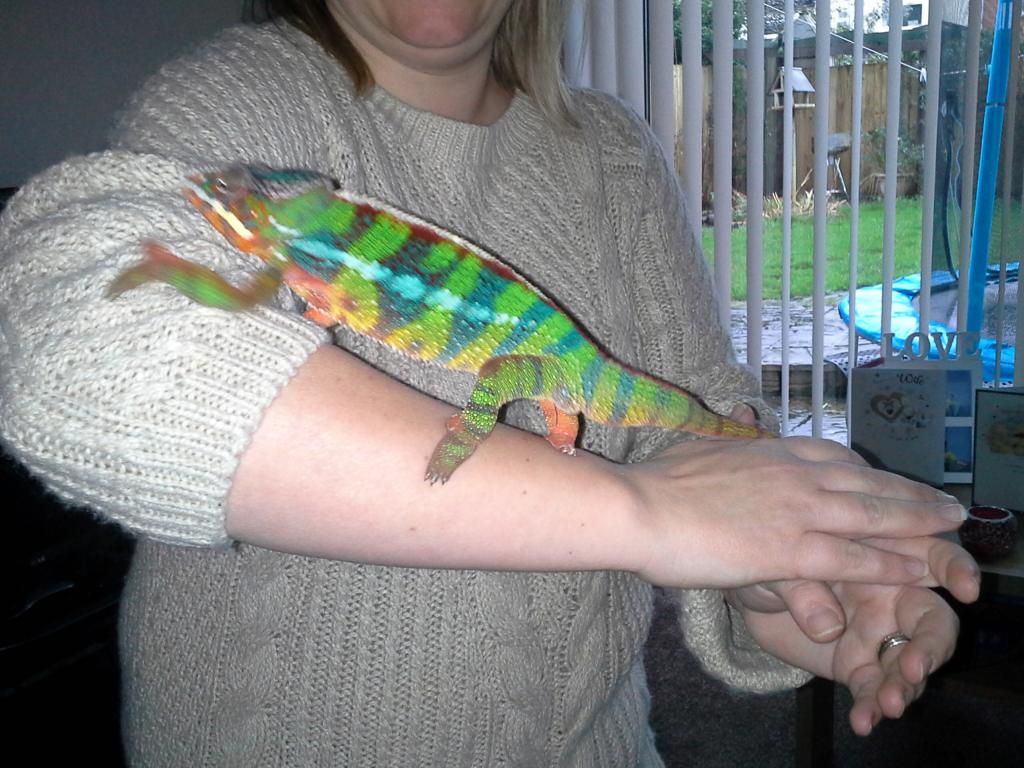 New member of family, Dr dre (dont ask))
---
Winston Pinstripe
Pepsi Lesser Yb
Ronnie Sulfur Mojave
Sponge bob Firefly
Dr marshmallow brazilan black terranchala
Skellator costa Rican zebra T
Plus4 hissing cockroaches.
Reggie CA dwarf boa het blood
Willow Hognose
Baobab
Fully Grown Royal





United Kingdom
1393 Posts

Posted - 29/12/2014 : 02:31:23



---
Now that is rather cool.
---

Royal 8.0 - Piebald (Dipstick), Calico (Flake), Pinstripe (Copper), Kingpin het Hypo (Gabriel), Soulsucker (Morgoth), Clown (Ziggy), Phantom (Spook), Enchi( Stenchi) .................Royal 0.12 - Pastel (Elanor), Spider (Willow), Normal het pied (Loki),, Pastel Sterling Orange Hypo (Misty), Normal (WC parents) (Cinders), Pewter (Tinuviel), Yellowbelly (Kaiko), Mojave (Milly), Champagne (Bubbles), Fire (Flame), Karma paradox (Smudge), Amoretti (Rita).Boa's 2.2.1- Eowyn (common), Snuggles (BCC), Bonnie (BCC), Bear (BCL) & Baileys (Kahl strain)..........Western Hognose 0.0.2 - Timmy & Henry.
Coastal*diamond carpet python 0.0.1- Pippin.........Brazilian Rainbow Boa 0.0.1 - Badger..........Granite Burmese 0.1 - Sally
Reticulated python 2.2 - Saru (purple albino), Cheesy (Sunfire albino white), Titan (Platinum Titanium) & Gala (Sunfiretiger het albino)......Rat snake 1.0 Remmy.


jimmer7
Sub Adult




United Kingdom
661 Posts

Posted - 29/12/2014 : 09:47:57


---
Its a panther nosie be chameleon, its the friendliest thing ever all it wants to do is come out and have his chin rubbed..
---
Winston Pinstripe
Pepsi Lesser Yb
Ronnie Sulfur Mojave
Sponge bob Firefly
Dr marshmallow brazilan black terranchala
Skellator costa Rican zebra T
Plus4 hissing cockroaches.
Reggie CA dwarf boa het blood
Willow Hognose